Taking personal loan to fund your marriage? Here is what you should do instead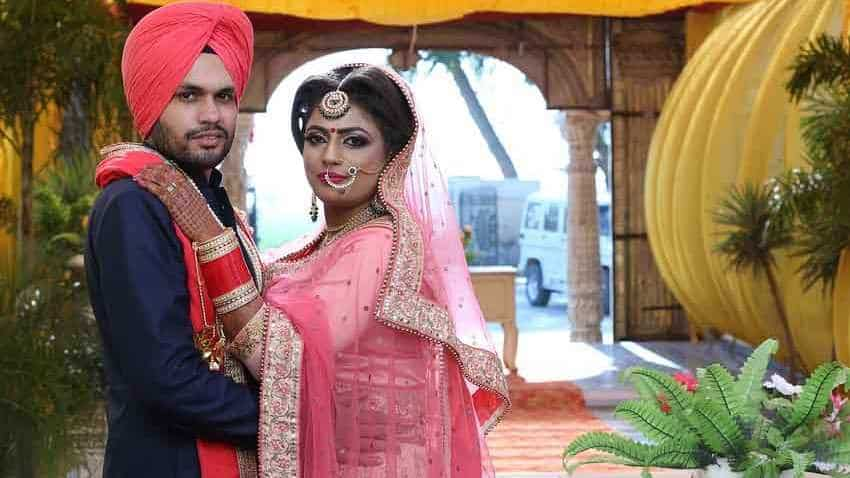 Fifty billion dollars – that's the estimated value of the wedding industry in India – second only to the United States – and expected to grow at 20 to 25 per cent annually for the next few years. The country hosts around 10 million weddings every year and the money spent on them is only rising. The grand wedding ceremonies of celebs like Virat Kohli-Anushka Sharma or Ranveer Singh-Deepika Padukone are further helping the industry grow by setting trends others want to follow – the glitzier, the better! They are pushing the youngsters to spend more on fashion designers, event planners, florists, caterers — only to increase the overall cost.
According to a 2018 survey by Matrimony.com, 20.6 per cent of the participating females admitted that they were going to spend around Rs 10 to Rs 20 lakh on their wedding while the 11.2 per cent males admitted to spending the same amount.
But, where is this money coming from?
The median age of marriage in India is expected to come down as low as 29 years by 2020. An average earning Indian is unlikely to build a corpus of Rs 20 lakh even if he or she saves a major part of their salary. In this case, they are left with no other option than to borrow money from banks, with personal loans coming to the rescue in most cases.
Don't opt for personal loans
Ketan Shah, Director & Chief Revenue Officer, Angel Broking Ltd explains that personal loan is to be taken to meet your temporary financial goals and not to fund your higher expenses. "Personal Loan is a matter of temporary convenience and not a substitute to take care of your funding needs. Don't opt for personal loans just because you are eligible and banks are willing to lend," he told Zee Business Online.
In case you are planning to get married, it is better to start saving in advance and invest that money in certain schemes. This allows the money to grow and helps you build a corpus that would reduce the loan amount, if not meet the requirements.
Why personal loan is not a smart choice?
"Ideally, you can take a personal loan to bridge temporary liquidity shortfalls," Shah said, while adding that there are 3 things to remember –
1. The rates of interest on personal loans are quite steep at 17-20%.
2. Ensure that you have the facility to close your personal loan without any prepayment charges any time after the mandatory cooling period of 6 months.
3. Longer the tenure of personal loan, more the interest you will pay.
So, if you opt for a Rs 10 lakh loan, you may actually end up paying Rs 2.5-3 lakh more, depending on the tenure. If you don't have any other option to fund your wedding, then make sure the tenure of personal loan is as less as possible. "While banks will give you personal loans up to 7 years, it is best to opt for a 3-year personal loan," Shah said.
["source=zeebiz"]
---
---